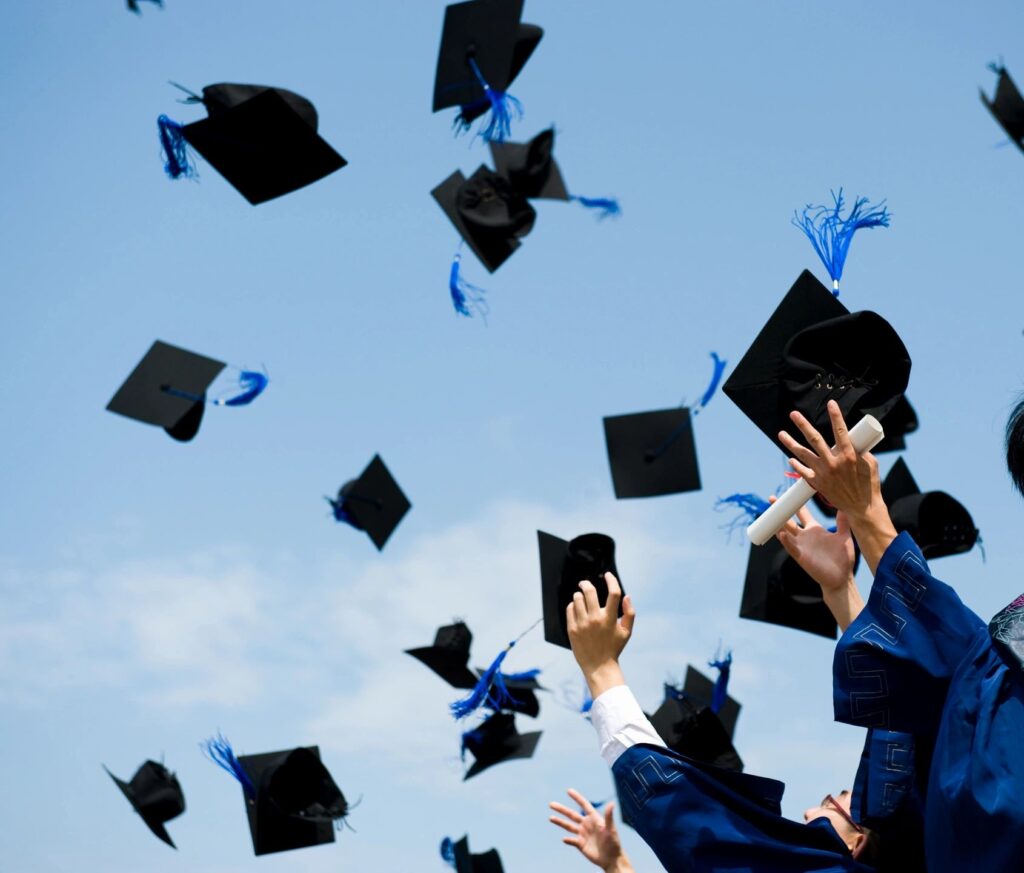 Are you thinking about going to graduate school? At Tanoma, we provide prospective students guidance with the graduate school process from start to finish. Our team has over 25 years of experience working in student services and helping students successfully matriculate, fund, and graduate from school. Most importantly, we have gone through the process ourselves, and survived!
We value coaching students individually to tailor a plan that will fit your lifestyle and help you meet your goals. We also offer group based activities to help you feel supported throughout the process. We have developed a 10 step process for successfully completing graduate school.
The first essential step in this process is selecting the right school. Choosing the right school can make a difference in whether you graduate. It sets the tone for your . Let's face it, once you choose a school you are making a commitment of a lifetime. Not only will you need to "get through the program" in the next two to four plus years, but the reputation of future alma mater will become part of your professional DNA for the remainder of your career.
Below I give you a glimpse into the critical components you will need to consider in choosing the right graduate school for students considering terminal degrees.
By answering the following five questions, you will be well on your way to finding your academic home.
What's your goal?
You need to have a clear understanding for why you are embarking on this academic journey. Graduate school is a long-term commitment of time and financial resources, particularly if you are pursuing a PhD. You can use the following questions as a compass to determine your true North or purpose to align your school with your passion.
Why do you want to go to graduate school?
What additional skills and/or opportunities will it provide you once you graduate?
What are you interested in studying?
How does your interest align with your personal and professional mission?
What's in a school?
Once you know what degree program you are interested in pursuing, you can begin to research schools that fit your needs academically and personally. Choosing a school is like buying a car, except once you get your title, you don't have to worry about replacing. Your investment is lifelong so choose wisely. Here are some things to think about.
Private vs. public university

When you are exploring institutions determine which ones are private or public universities. There are a few key differences between these. Private schools are usually smaller in terms of campus size, total population, and classroom sizes, but you should expect to spend more for that added personalized touch. In addition, you will typically find less options with regard to the variety of degree programs offered. Alternately, while public schools are larger in every way, you will have the added benefit of a wider array of degree programs to choose from. It is important to know what environment you are most comfortable with for you to thrive.

Research I institutions

If you are seeking to build your career as a researcher or research scientist you will want to explore institutions with a Research I designation.

A few more things… There are a few other things for you to consider: (1) the university's ranking, (2) the accreditation status of the program, and (3) degrees and programs offered. You can use the online resources like the Peterson's Guide to explore these further. You can search by degree programs of interest or by institution. You can also visit the specific university websites, professional associations affiliated with the programs, or accrediting bodies affiliated with your program/s of interest. Note that some institutions will not offer a PhD in the degree program you are seeking, but rather another type of terminal degree. Does it matter? This depends on what you are looking to do with the degree professionally, the standards of your profession, and what fits your needs best.
Who do you know?
As the saying goes, "it's not what you know, but who you know" that makes a difference in your career success. Well, this is true with regards to earning your terminal degree and your future career trajectory. The reputation of program faculty and their accomplishments are critical to your success because you will be directly affiliated with your program faculty professionally as the current "leading" experts in your field. This is particularly true for your faculty advisor as well as your dissertation chair and committee members. For inside tips on selecting the right faculty advisor, fill out an inquiry on our contact us page. It would be our pleasure to assist you.
What's in the power of your student network?
Do not underestimate the power of your future classmates. They will become your future peer network. Students who are already enrolled in your program of interest will be invaluable for sharing critical insights about the program, its faculty, and available resources.
How do you pay for it? Yes, graduate school can be expensive, particularly if you are completing a PhD. However, if you are determined to earn your PhD, EdD, or another type of terminal degree, you will need to keep an open mind about the different options you have to fund your education, even if it looks like a jigsaw puzzle. First, before investing in a student loan program, there are various institutional funding opportunities you should explore. Some may be available through your degree program, department, or school including graduate or research assistantships. There are many options, but it can be daunting and stressful. We are here to help you!
As you explore the many options you have, ask yourself one last question: "Does it feel like home?" In other words, you should feel a sense of belonging in your academic home as you walk on campus, interact with other students, and faculty. You are pursuing the next stage of your career and life journey. It should feel special!
+++++++
Dr. Lisa Aponte-Soto is the president/CEO of Tanoma Consulting. She has over 25 years of experience working with students and professionals to support their development and success. For more information visit our FAQs page and services page.